50-Year-Old-K-Beauty Shoppers Say These Tinted BB Creams Give Their Skin a Youthful Glow
One of the most popular Korean skincare products is BB cream, which has become a staple in many women's beauty routines. And for 50-year-old K-Beauty shoppers, tinted BB creams are a game-changer, giving their skin a youthful glow.
In the 1980s, BB creams were introduced in Korea, where they quickly became cult favourites. Today, BB creams have evolved to include a range of skincare benefits, from hydration and sun protection to anti-ageing and blemish-fighting properties.
For 50-year-old K-Beauty lovers, three BB creams are the best for giving their skin a youthful glow.
PURITO Cica Clearing BB Cream: The Secret to Soothing and Brightening Mature Skin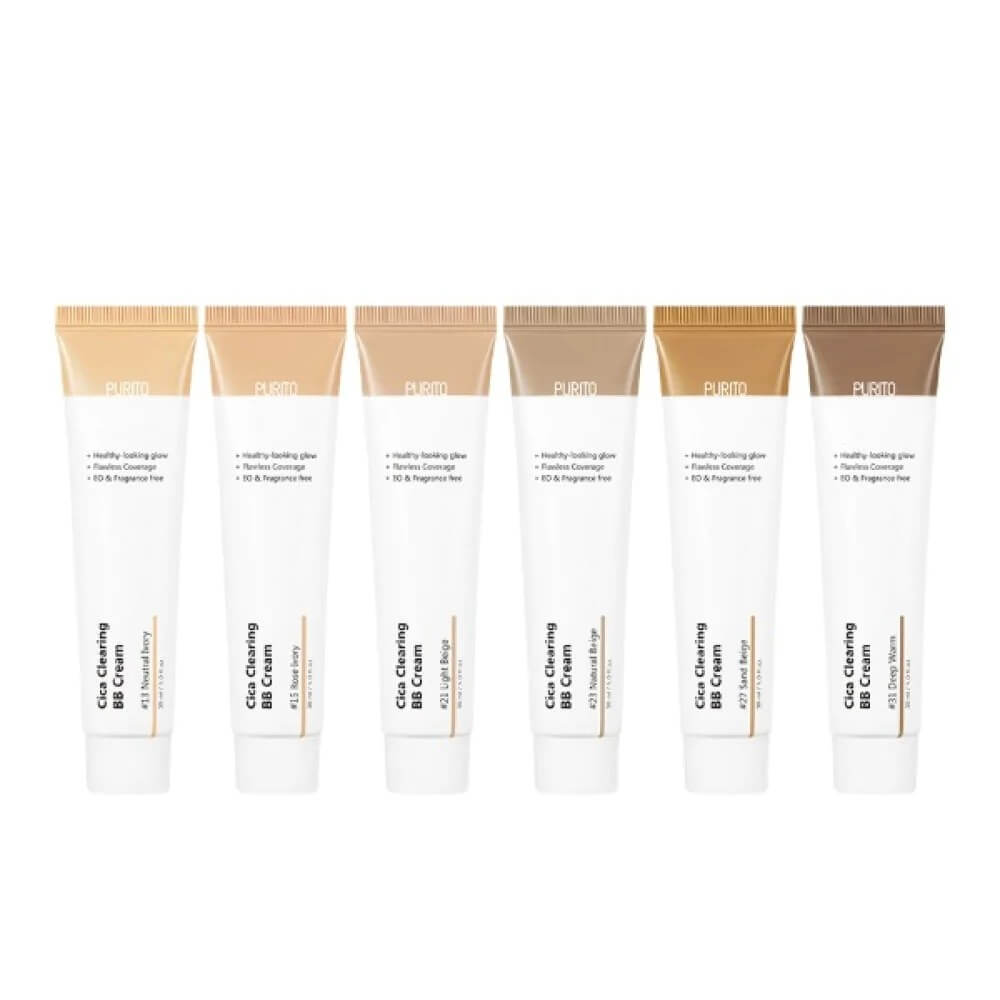 The first is the PURITO Cica Clearing BB Cream, which comes in six shades to suit a variety of skin tones. It's made with Centella Asiatica, used in traditional medicine for its soothing and healing properties, and niacinamide to illuminate the skin and stop the appearance of fine lines and wrinkles.
MISSHA M Perfect Cover BB Cream SPF42 PA+++: The Ultimate Anti-Aging BB Cream for Women over 50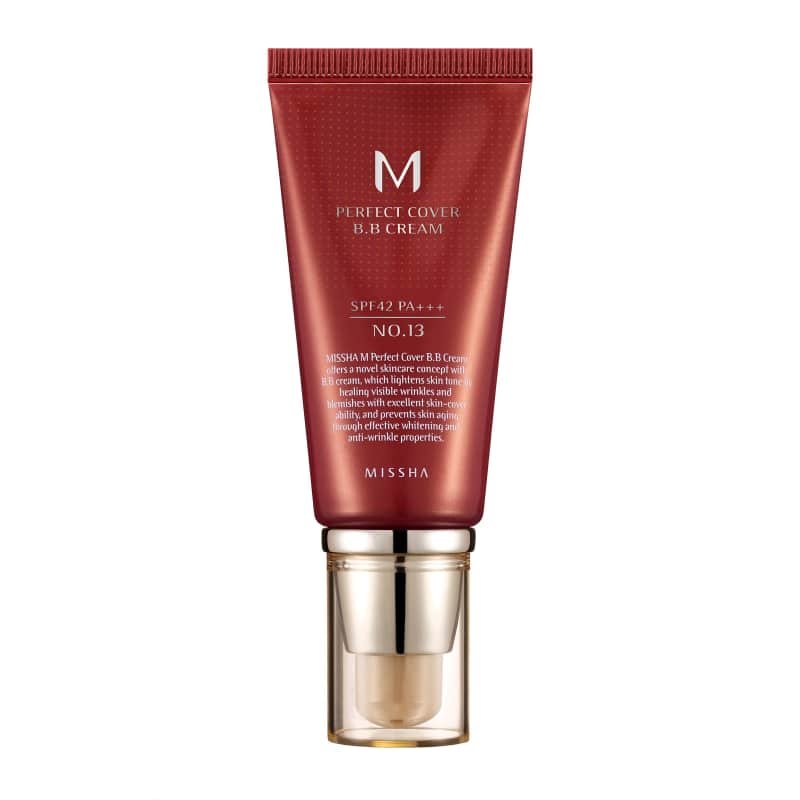 MISSHA M Perfect Cover BB Cream SPF42 PA+++ has seven shades packed with skincare ingredients like hyaluronic acid, collagen, and ceramides. These ingredients hydrate the skin and improve its elasticity, giving it a more youthful and radiant appearance. Plus, with SPF42, this BB cream provides excellent sun protection, essential for maintaining healthy, youthful-looking skin.
HEIMISH Moringa Ceramide BB Cream: The Lightweight BB Cream That Nourishes and Protects Your Skin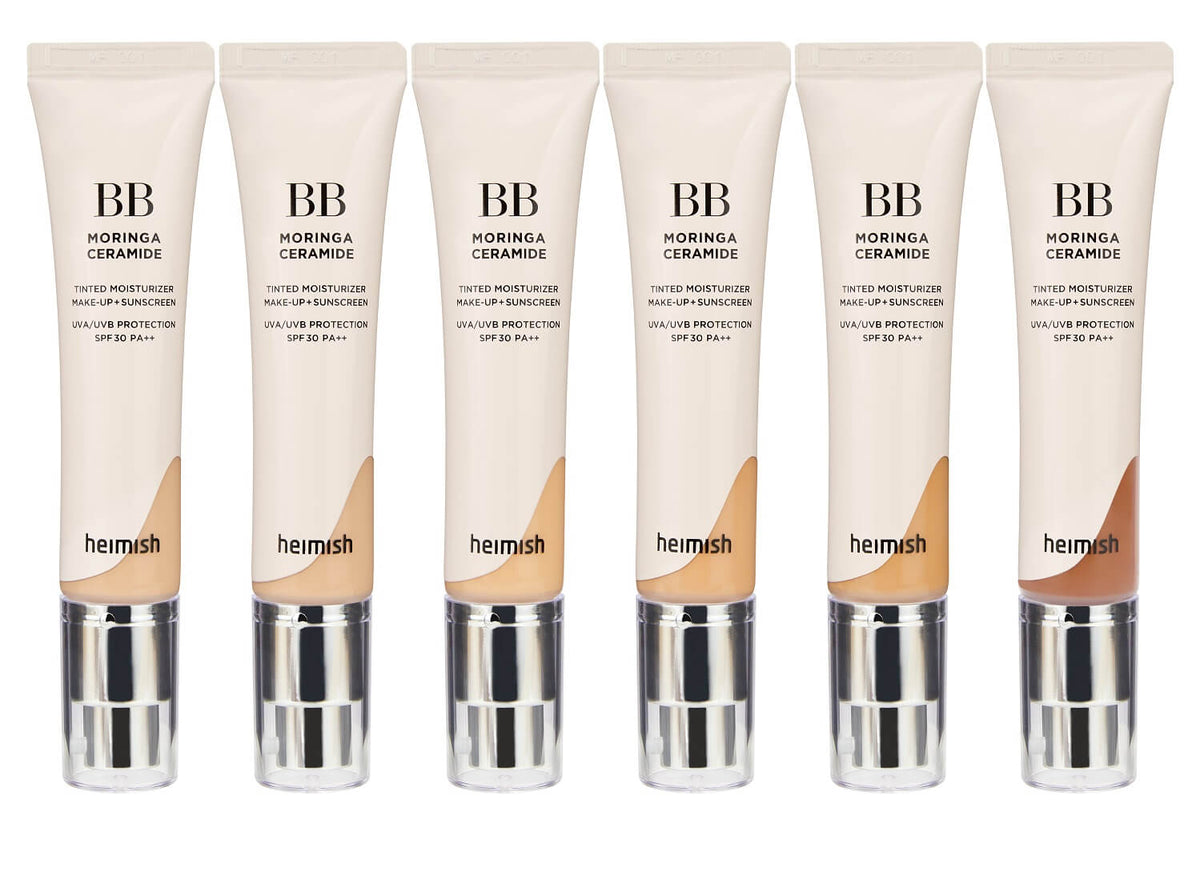 Last but not least is the HEIMISH Moringa Ceramide BB Cream, available in six shades. It is made with moringa oil, rich in antioxidants to shield the skin from environmental damage, pollution, and dirt.
The Korean formula also contains ceramides to strengthen the skin's barrier and prevent moisture loss. With its lightweight, buildable formula, the HEIMISH Moringa Ceramide BB Cream provides excellent coverage while allowing the skin to breathe.
6 Steps To Properly Apply BB Creams For Women Over 50
Here is a step-by-step guide on how women over 50 should apply BB creams.
Step 1: Cleanse and Moisturise your Face
Use a mild cleanser that doesn't strip your skin of natural oils. Follow up with a moisturiser that contains hyaluronic acid, niacinamide, and retinol, such as PURITO Deep Sea Pure Water Cream. Allow the moisturiser to absorb fully before applying BB cream.
Step 2: Choose Your Shade
Apply a BB cream that matches your skin tone as closely as possible. As women age, their skin becomes more prone to discolouration and age spots, so choose a shade that evens out your skin tone and provides some coverage.
Step 3: Apply the BB Cream
Squeeze a small amount of BB cream onto your fingers or a beauty sponge. Dab small dots onto your forehead, cheeks, nose, and chin. Then, apply the product in a circular motion, starting from the centre of your face and working outward. Use light, sweeping motions to blend it into your skin.
Step 4: Focus on Problem Areas
If you have areas of your face that require more coverage, such as under-eye circles or age spots, apply an extra layer. You can also use a concealer, such as CLIO Kill Cover Liquid Concealer, to cover imperfections.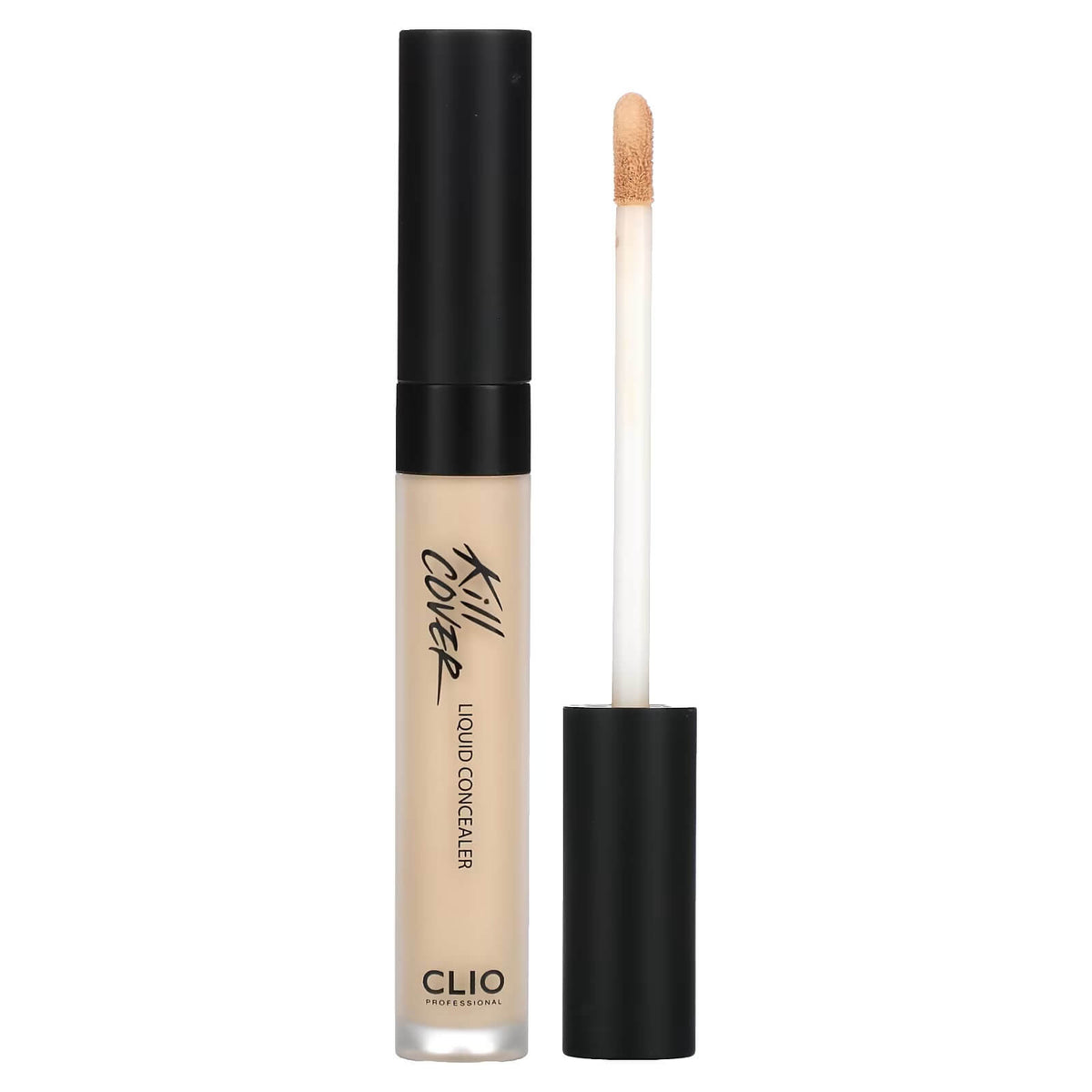 Step 5: Set Your BB Cream
To ensure your BB cream lasts all day, you can set it with a translucent powder, such as INNISFREE No Sebum Moisture Powder. Using a fluffy brush, dust the powder over your face, emphasising oily areas.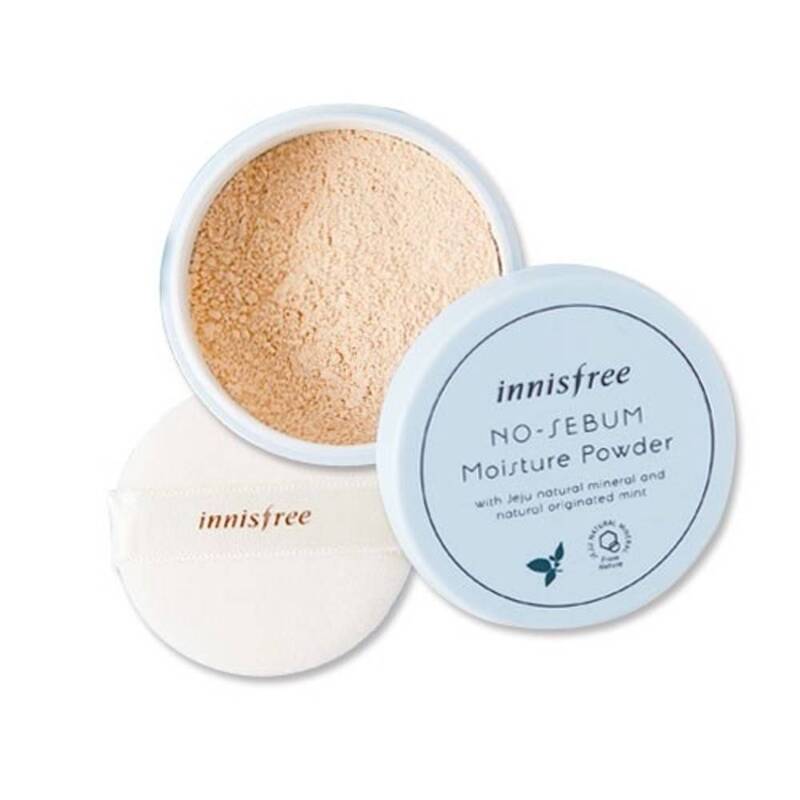 Step 6: Finish Your Makeup
You can use BB creams as a base for your makeup. Apply blush and bronzer to add colour to your cheeks, and finish with a lipstick or lip gloss, like MEMEBOX I'm Meme - I'm Lip Jelly, that complements your skin tone.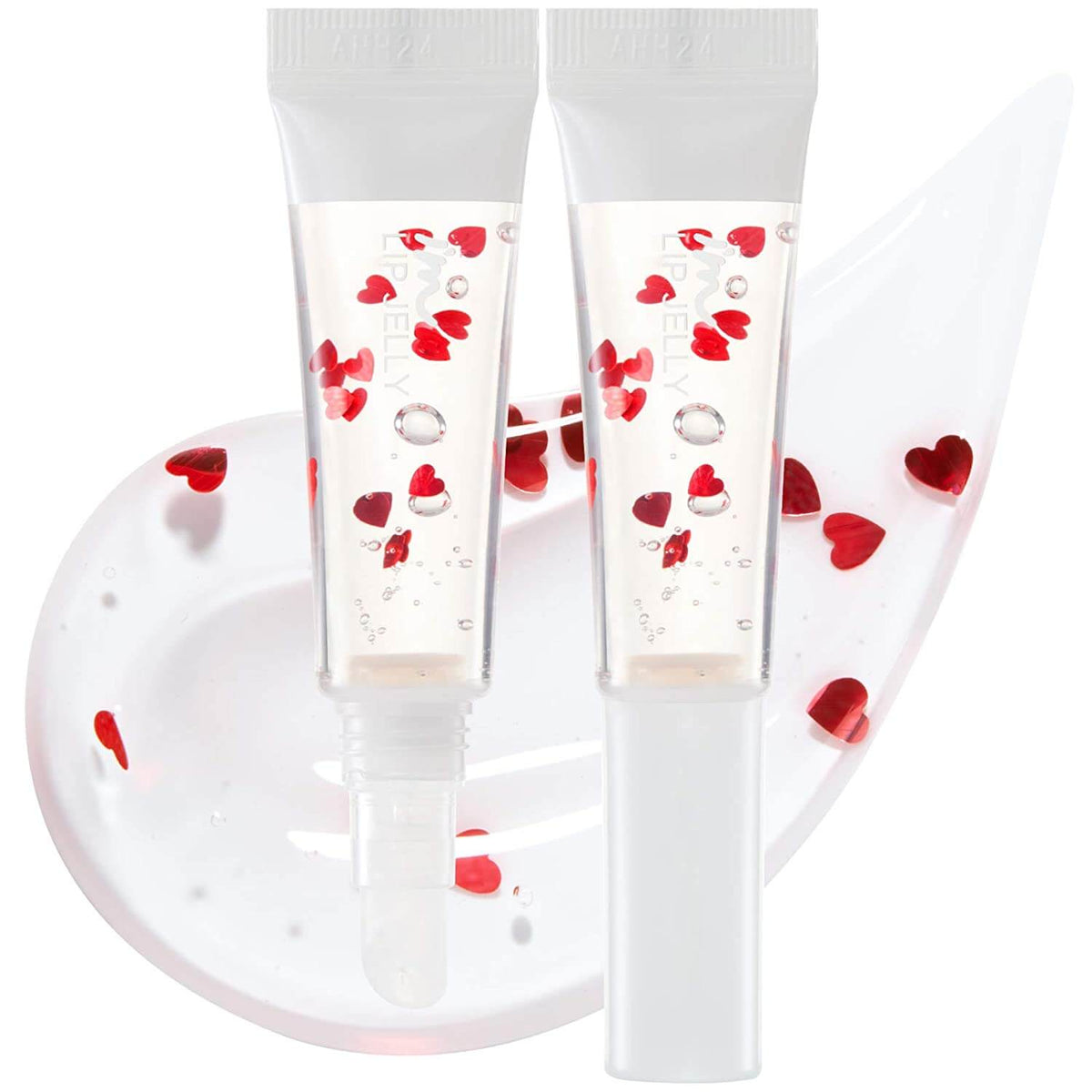 If you're a 50-year-old K-Beauty lover looking to give your skin a youthful glow, these tinted BB creams are a must-try. These creams will improve your skin's overall health and appearance with their hydrating, anti-ageing, and sun-protecting properties. So why not give them a try and see the difference for yourself? Your skin will thank you for it!
Leave a comment